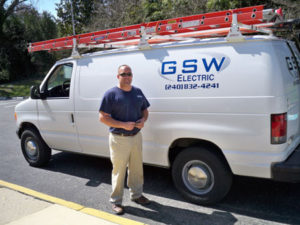 With over 30 years of experience, GSW Electric is a family-owned and operated, full service electrical contractor serving residential and commercial customers.
George "Spencer" Willie is a Master Electrician with over 20 years of experience. He was formerly employed by Pepco where he worked as a high-voltage electrician.
GSW Electric is a member of The Greater Mt Airy Chamber of Commerce.
Spencer, his wife Christy and kids Taylor, Lindsey and Jillian live in Mount Airy, Maryland.