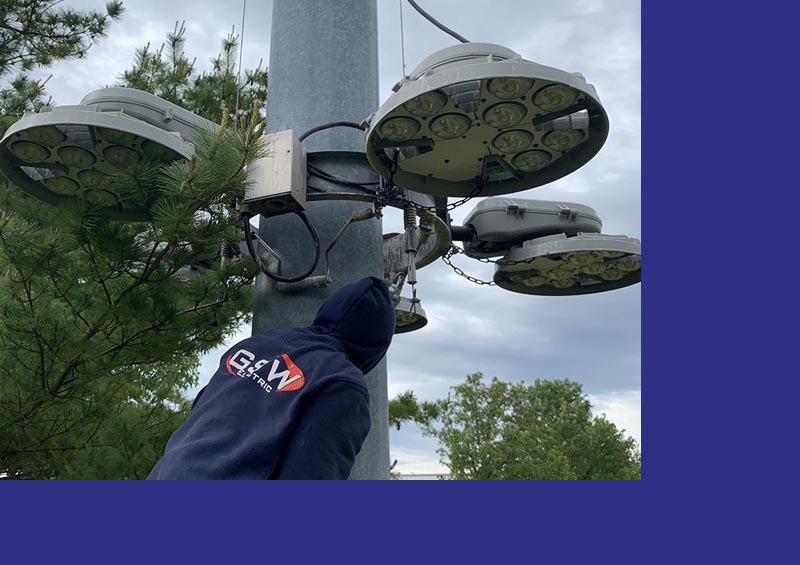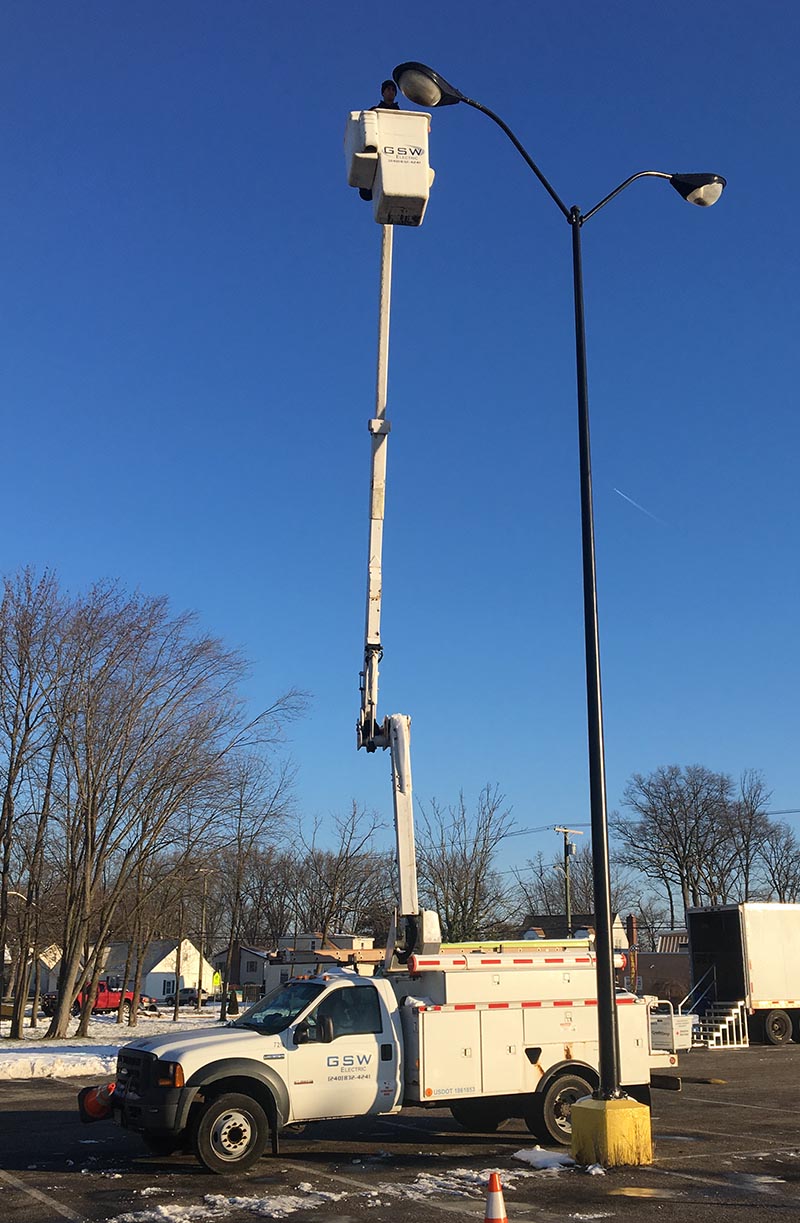 Residential and commercial electrical service in Maryland, Virginia and Washington DC
Full Service Commercial Contractor
Service, Repair & Installation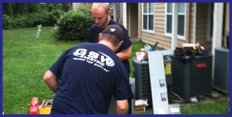 In business since 1994, GSW Electric offers professional service, repair and installation for Residential and Commercial customers throughout central Maryland, the Baltimore and Washington D.C. metro areas and Virginia.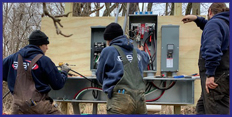 With amost 40 years of experience, GSW Electric is a family-owned and operated, full service electrical contractor serving residential and commercial customers in Maryland, Virginia and DC.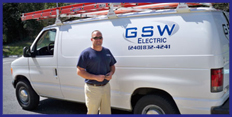 Hello. This afternoon, Mark, from GSW, came to my home to track down an electrical problem. All I can say is….what terrific service!
Coleman Clarke, Mt. Airy
Family Owned & Operated, Over 30 Years of Experience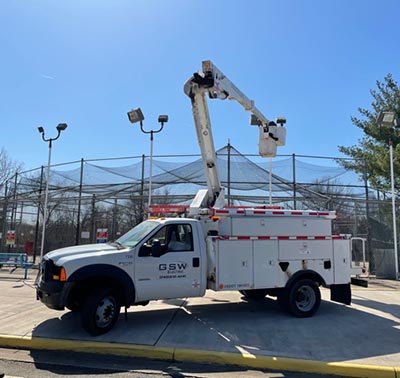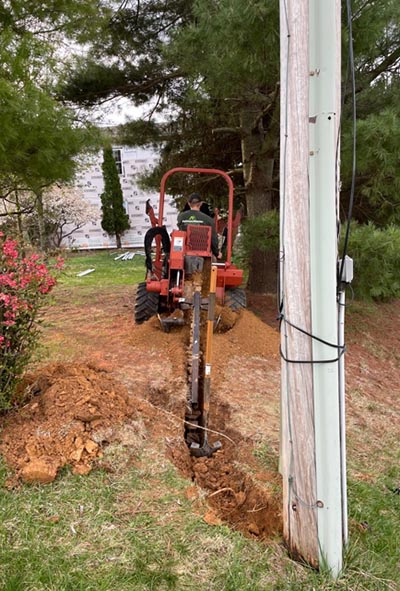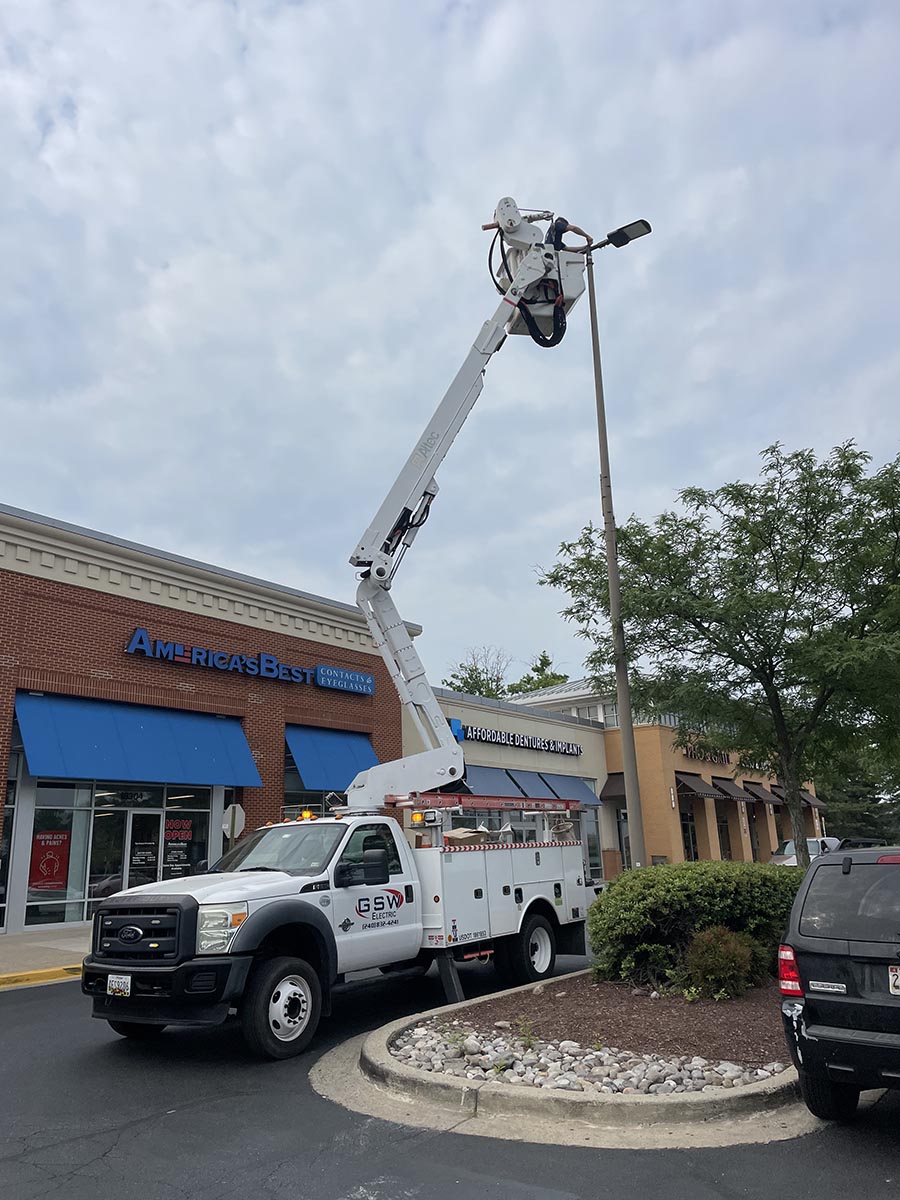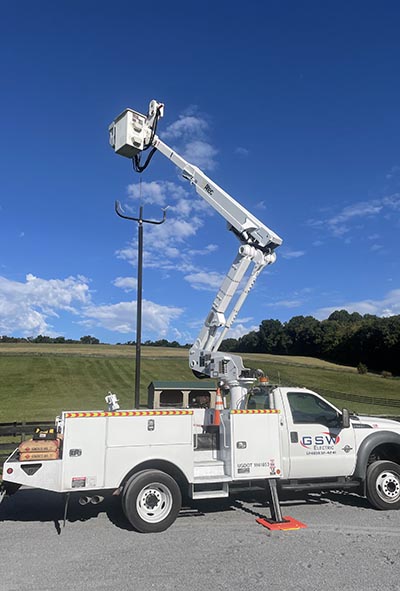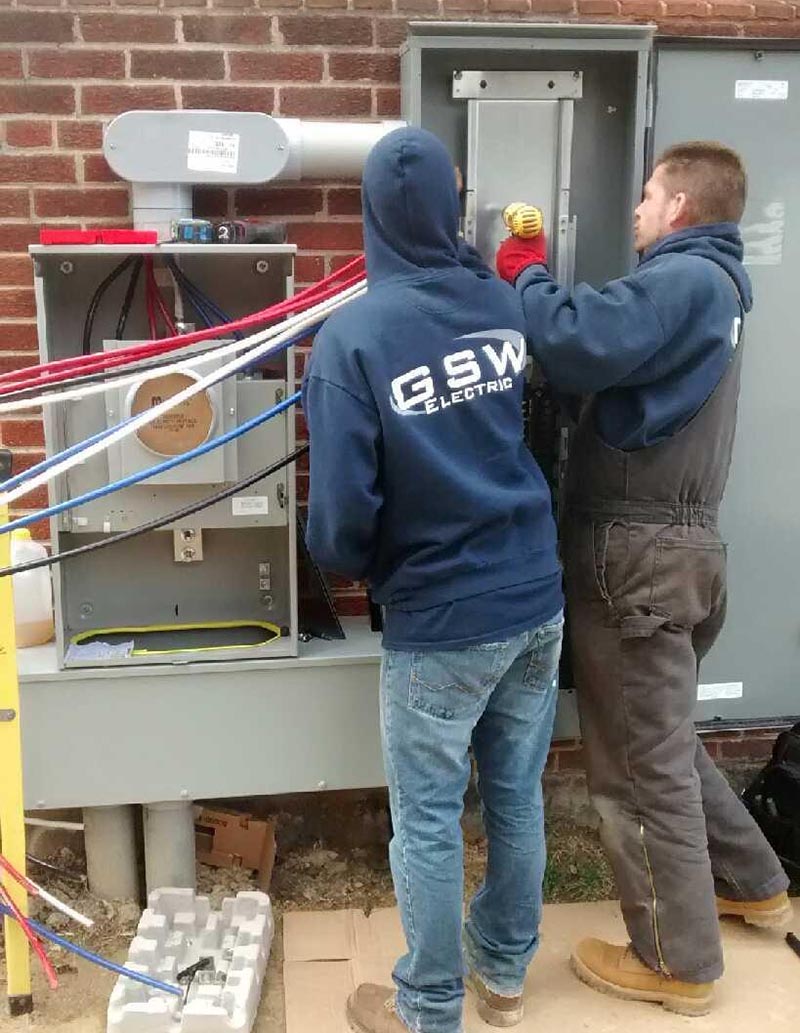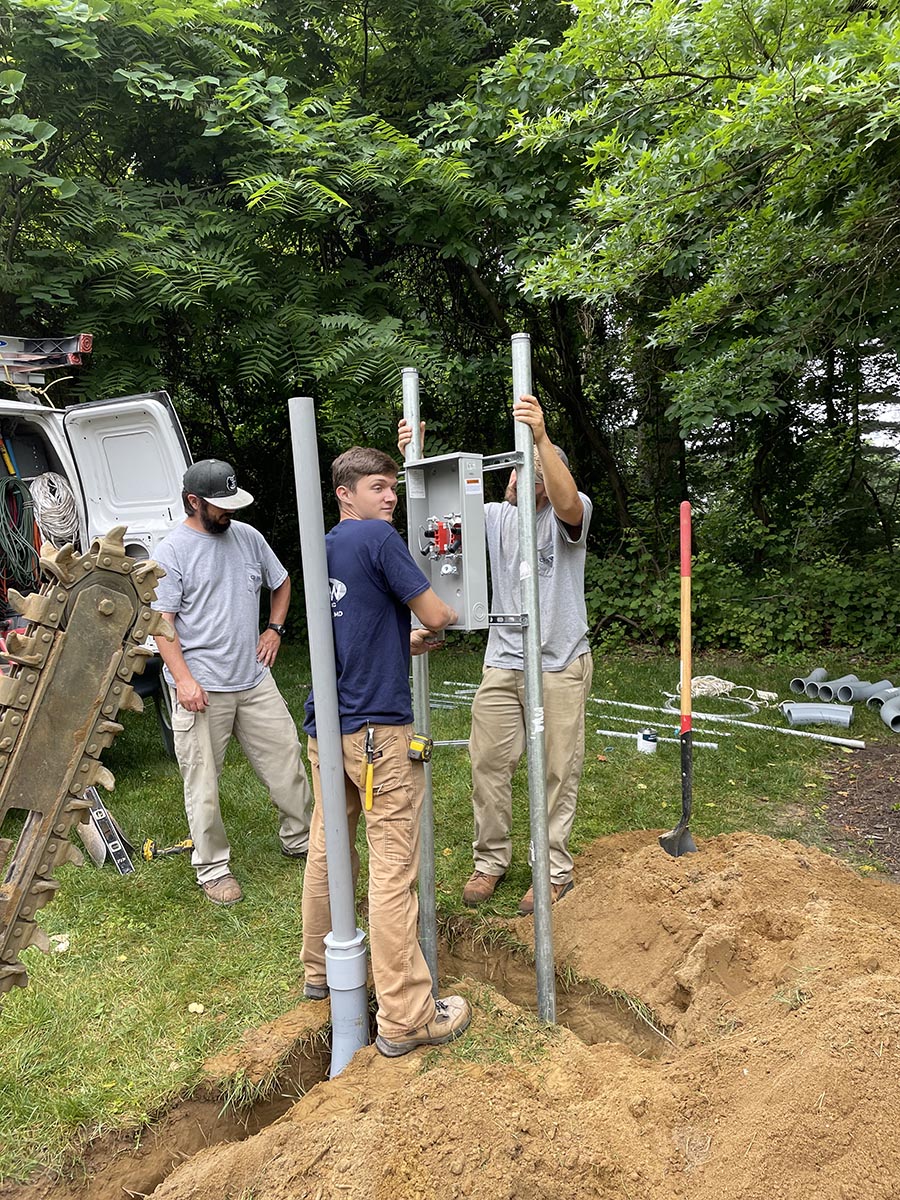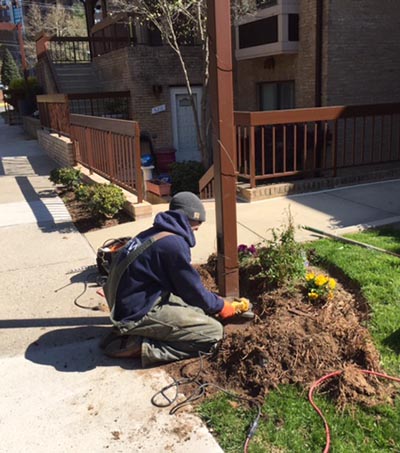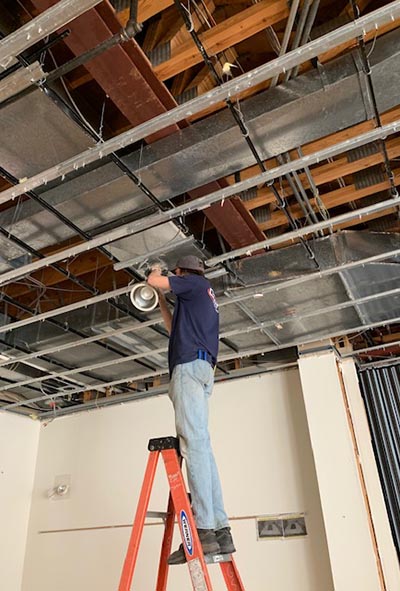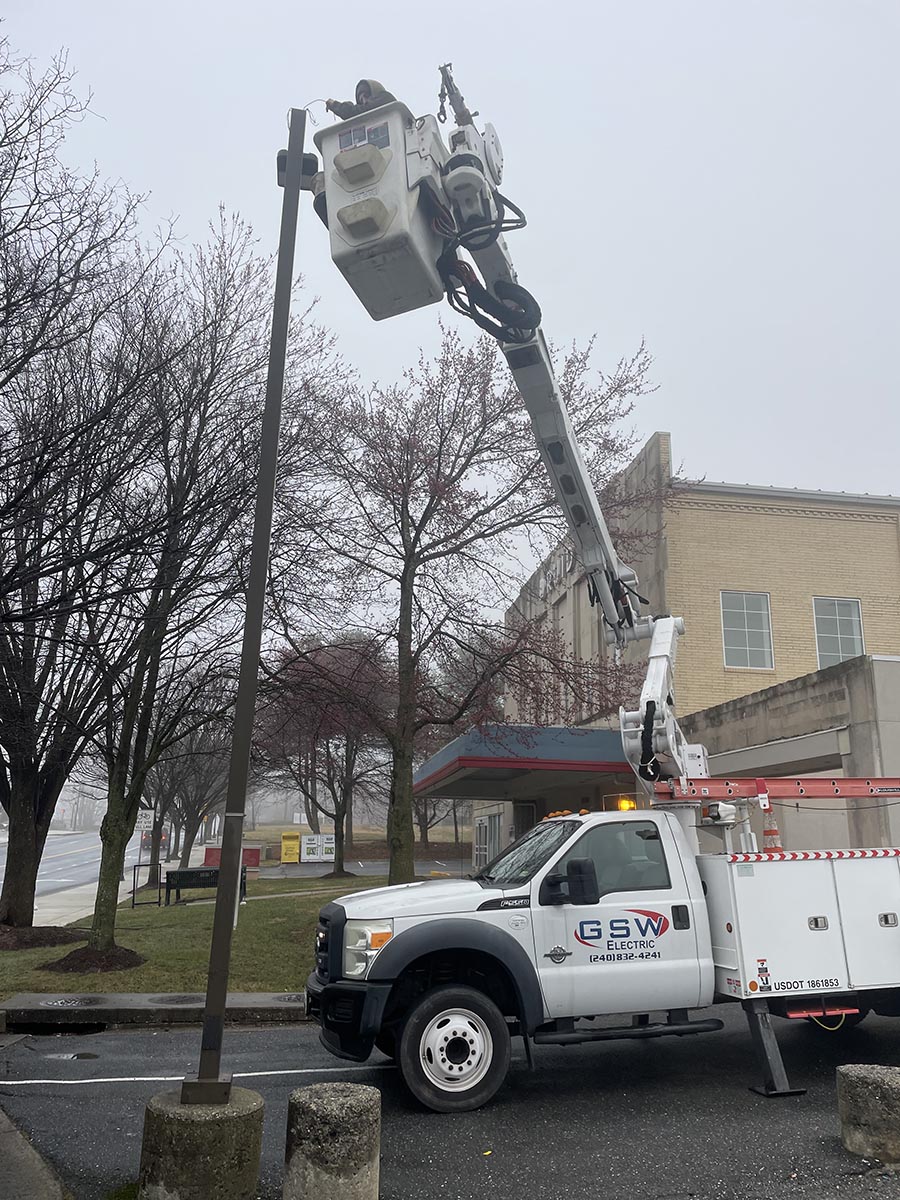 WHY ARE MY LIGHTS FLICKERING? This may just be the lightbulb. Check that the light bulb is properly screwed in and if there is no difference, then replace the bulb. Is it still flickering? This is an indication that there is a loose wire which should be handled as soon as possible. If you can, try to not use the light until the electrician arrives as loose wires can lead to fires and/or personal injury.
HOW DO I RESET A BREAKER? When looking at your electrical panel there should be one switch that is not aligned with the others. If you look closely it should show that it is in the off position. To turn the breaker back on you will need to push the breaker towards the off position first and then turn it back towards the on position. The breaker should click back into alignment with the rest others.
WHAT IS A GFCI OUTLET? Standing for "ground fault circuit interrupter", a GFCI is an extra safety measure to protect people from potential danger. GFCI are used in bathrooms, kitchens, unfinished basements and any place where the outlet may come in contact with water. The outlet has a mechanism that will turn off the circuit if it detects electricity going down the incorrect path, for example through water or a person.
MY SMOKE DETECTOR KEEPS CHIRPING. WHAT DOES THIS MEAN? This could mean one of two things. An intermittent chirp is probably an indication of a defective smoke detector. A consistent chirp is probably an indication of a low battery condition and the smoke detector requires a new battery.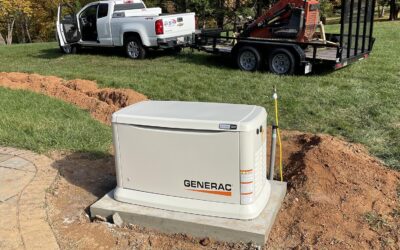 26KW Generac generator installation, including underground missile for power hookup. George "Spencer" Willie Electrical Contractor Residential | Commercial | Parking Lot Lighting LED Lights | Solar Lights Mount Airy, Maryland 21771 (240)...